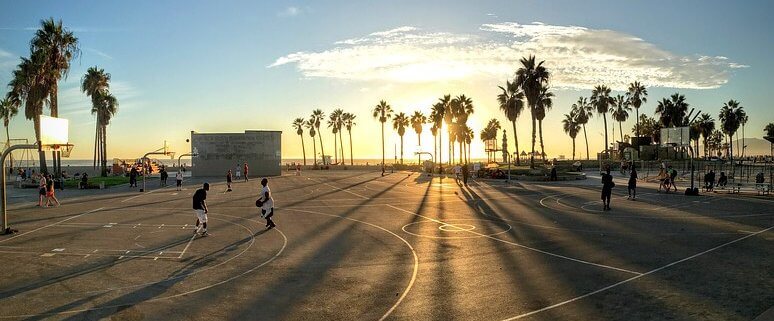 A comparison of Euroleague with the NBA in economic terms is quite striking. NBA's total annual revenues amounted to $6.3 billion in the 2017/18 season, with an average club revenue of approx. $209 million, whereas Euroleague's total revenues (incl. all team revenues) are estimated at $511 million for the current season (both according to Forbes), i.e. less than one tenth of NBA's revenues. Unlike the NBA, in general, the European Basketball is (still) not managed as a "business" with profit maximization as being its ultimate goal. Instead, it is heavily dependent on cross-funding by football operations of leading clubs and/or sponsoring revenues which are often (mis)perceived as "donations" to the clubs without any attached obligation in terms of delivering added value in exchange. As such, the current economic model of European Basketball creates significant doubt about its sustainability and future competitiveness.
Overall, the (global) popularity of basketball is on the rise, mainly driven by NBA's (long-term) strategic initiatives in China, India and Africa, including establishing local NBA academies for identifying and growing talent and creating an African league in cooperation with FIBA. These are all very exciting developments that seem to be supported by some specific strategic plans and concrete feasibility assessments. In the case of Europe, however, NBA's interest (in terms of taking similar steps as mentioned above) has been different and somehow relatively limited. Except for some pre-season games and a couple of regular season games taking place in London (and soon also in Paris), NBA rather seems to prioritize the further development of its marketing and media rights strategies in the EMEA region, with a special focus on six key countries in Europe. There have always been rumors (at least wishful thinking by some) about Euroleague merging at some point with the NBA and creating the "European" NBA conference. While it can be argued that Euroleague and NBA have in general a pretty good and constructive relationship, and with IMG's strategic joint venture investment in Euroleague, the mindset and (commercial) goals are definitely converging, a more strategic alliance between the two organizations does not seem to be possible in the short- or mid-term. And this is driven mainly by the economic reality of the European basketball.
The main challenge in Europe is the fact that basketball is not particularly popular in its (economically) leading countries. Four of the G7 countries (i.e. seven largest and advanced economies in the world), namely Germany, France, Italy and the UK are located in Europe. However, basketball hardly makes to the Top 10 list of most popular sports in these countries, in the case of the UK, it may not even be among the Top 10. Accordingly, the commercial value of basketball (compared to some other leading nations, especially to the USA) seems to be somehow limited. For many years, it has also been Euroleague's one of the key objectives to penetrate into these markets and grow basketball's, particularly Euroleague's popularity. Their (still ongoing) search for investors to create a Euroleague-only franchise based in London (without participating the domestic competition) can definitely be seen as part of this strategy. In the case of Germany and France, besides the significant economic power, there seems to be another reason as to Euroleague's high interest in these markets, which is the relative high quality and effectiveness of club management including a more prudent and sustainable financial management. The latter is deemed to be as a result of quite restrictive and consequent club licensing system and financial fair play criteria that the clubs need to meet which were introduced way before Euroleague did the same. It is credited to this same system that German and French clubs seem to be the closest to a "break-even" financial operating model in entire Europe. From a purely economic point of view, this seems to be sustainable, however, the sportive results of German and French clubs are suboptimal, raising some concerns and question marks about the sustainability of this model from a sportive success point of view.
In this context, the recent developments at Brose Baskets Bamberg are of interest and worth analyzing more closely. Over the last decade, Brose Baskets has been the most dominant team in Germany, while their success in the Euroleague was somehow limited. They were not able to qualify for the play-offs in any of the seasons that they competed in the Euroleague. Very often this lack of success is attributed to the fact that Brose Baskets, especially compared to the leading powerhouses of European basketball, has a rather moderate budget, which leads to the assumption that they would not be able to compete with other leading teams. Interesting fact about Brose Baskets though is that, in the season of 2016/17, they had both Nicola Melli and Fabien Causeur, namely the two best players of the 2018 Final Four final game between Fenerbahce and Real Madrid in Belgrade, on their roster. Another player, Brad Wannamaker, who was an elite Euroleague player, and currently on Boston Celtics' roster, was also playing for Brose a couple of years earlier. It might be the combination of these two factors, namely (i) the budget gap between Brose Baskets and other leading basketball teams and (ii) the (presumably huge) frustration of not being successful with elite basketball players who played earlier for Brose Baskets, which led them to cut their budget further. After missing the German BBL championship last season, they are currently competing in FIBA Basketball Champions League. Despite all the great efforts by FIBA to elevate this league, it still seems like a relegation to a lower league. Once, Brose Baskets was being pointed out as one of the leading examples of effective club management (despite the lack of sportive success). With these recent developments, the future of this very much praised (rightfully, so) operating model does not look very rosy.
And where basketball is popular, i.e. in countries like Spain, Greece, Turkey and Russia, the clubs are having major budget deficits that are either cross-funded by the football operations of these clubs such as FC Barcelona, Real Madrid and Fenerbahce etc. or are being sponsored by some influential and wealthy businessmen whose ultimate intentions may not always be long-term in nature and in line with the interests of European Basketball. Either scenario is far away from being sustainable and cannot ensure a long-term competitiveness and growth of European Basketball.
While there is no quick "fix" for these fundamental, structural issues, and no realistic solution to grow basketball in Europe in the short-term, there have already been some important steps, primarily taken by the Euroleague organization, in an effort to enable a more sustainable and professional operating model for the leading clubs in Europe, such as regulations regarding the organizational structures of the clubs, arena capacity and minimum attendance requirements, establishing an in-house consulting unit, BOCS, to support clubs as well as financial fair play criteria, to name a few. Each of these are extremely important attempts to establish more professionalism and the right mindset in European basketball. However, despite all the good intentions linked to these measures, they cannot close the gap in the short- to mid-term, and without any alignment with the rest of the key stakeholders, beyond the leading basketball clubs that are members of the Euroleague.
Additionally, without addressing the below mentioned three critical success factors, a sustainable solution will not be possible.
In terms of revenue mix, while TV broadcasting, ticketing and merchandising represent the three most significant revenue sources for the NBA, European basketball clubs heavily rely on sponsoring income. In the long run, Euroleague (and European Basketball in general) should find better ways of increasing revenues in TV/Digital broadcasting, gate receipts as well as merchandising. However, the growth potential in these revenue types is pretty limited in the short- or mid-term. As such, sponsoring is expected to remain as the main revenue source for another while. In general, it has to be stated that the value of sponsoring is directly influenced, or even determined by, the publicity that a sponsored organization is able to generate. In other words, sponsors would, for sure, prefer investing in such objects that are able to attract public attention (in the form of potential consumers/customers). As such, it cannot be denied that there is typically a direct link between the game attendance/TV ratings and the interest of sponsors. However, new technologies in digital/social media offer some great opportunities beyond the traditional ways of communicating with fans and target audiences. Therefore, it should not be seen as a contradiction that sponsoring revenues could be increased without a similar increase in TV broadcasting revenues.
And quite frankly, there is remarkable potential for further improvement in this area. This is revealed by a survey that EBAG had conducted in November/December 2018 among the most significant eleven sponsors in Turkish basketball. Obtaining data from Turkish sponsors is deemed interesting and directly relevant, due to the fact that Turkish companies and sponsors have been playing a very significant role in financing the highest level competition in Europe. Besides having positive future expectations as to the growth of basketball in Europe (despite all economic challenges), the vast majority of the participants indicated that they would seriously consider even increasing their sponsoring budget, in case the clubs (i) use social media and other digital channels in a more effective manner, (ii) support them in measuring the effectiveness of their sponsoring engagements and (iii) hire higher-skilled personnel who have a better understanding about the objectives and principles of sponsoring as well as the expectations of sponsors.
Another key aspect is to minimize the (financial) dependence on one single (or a few number of) sponsors whose departure would represent an existential risk to the clubs. The history of European basketball is full of such cases where the clubs had to declare bankruptcy while the main sponsor decided to cease their basketball investments.
Monetization of Transfer Rights
European relevance in NBA drafts has never been immaterial. During the time period from 2002 to 2018, a total of 223 players who have a connection to Europe have been drafted, i.e. 22% of all draft picks. Although some of the picks turned out to be a huge disappointment for the respective clubs, players like Tony Parker, Pau Gasol, Dirk Nowitzki managed to become true legends. The new generation of players like Giannis Antetokounmpo, Luka Doncic, Kristaps Porzingis, Nikola Jokic, Bogdan Bogdanovic etc. definitely have the potential to continue with this trend and achieve similar success.
In the case of NCAA, principally there is a positive business case for running an athletics program, since (i) the success of such programs has a positive impact on student applications (which is the core "business" of colleges) and (ii) the revenues from sponsoring and game attendance can reach significant levels, and help fund the athletics programs with a surplus at the bottom line. All participants, with the exception of players, benefit from this system and as such, colleges are able to fund their player development programs on a sustainable basis.
However, the situation in Europe is totally different. It is primarily the clubs' responsibility to identify and develop talent. And all these efforts need to be budgeted for as part of the respective club's overall operating budget. Additionally, junior national teams are deemed to represent a quite important milestone in player careers. For instance, in the period from 2000 through 2018, there have been 38 European players who were selected at least one of the following: MVP, Finals MVP, All-Star, All-NBA Team, All-Defensive Team, Defensive Player, Most Improved Player, Rookie of the Month, Rookie of the Year or All -Rookie Team. Of these 38, 34 players participated at least one Junior European Championship in the age categories U16, U18 or U20.
It is understandable that players do want to go the NBA, because without any doubt it is by far the best basketball league in the world. However, in majority of the cases, the European clubs do not obtain any (major) benefits in case any of their players get transferred to/drafted by an NBA team. It would not be wrong to argue that Giannis Antetokounmpo has a significant impact on Milwaukee Bucks' (or NBA's overall) revenues, as well as other similar players. From a macro perspective, the club(s) that played a key role in development of the respective player(s) and the domestic federations should be awarded/compensated (by the NBA) for their efforts and investments in youth development. This would also encourage and (financially) enable them to continue their investments in talent development in the future, which will be in the interest of the NBA too.
Investing in Grassroots and 3×3 Basketball
Increasing the overall popularity of a sport is a long-term effort and strategically it requires continuous investment in the system infrastructure and grassroots. While these efforts are typically headed by the local federations and FIBA, it should also be the responsibility of all participants, including leading clubs, to contribute to this goal.
3×3 Basketball has enormous potential for further growing the popularity and recognition of basketball at a global scale since it is relatively easy to organize and it will gain higher attraction after the next Olympic Games as being the newest Olympic sport.
https://eb-advisorygroup.org/wp-content/uploads/2019/03/basketball-1081882__340.jpg
340
774
Cem Karamursel
https://eb-advisorygroup.org/wp-content/uploads/2021/05/europead-basketball-advisory-group-logo.png
Cem Karamursel
2019-03-31 20:29:40
2019-03-31 20:29:40
The Economic Reality of European Basketball & Three Critical Success Factors to Ensure Sustainability (and Survival) in the Future